Governor Deval Patrick and U.S. Senator Elizabeth Warren Greet 2013 Freedom Fund Banquet
---
2013 Freedom Fund Dinner Photo Gallery
---
NAACP Freedom Fund Dinner
---
Greater Springfield NAACP annual banquet focuses on voter rights, need to increase minimum wage
By Suzanne McLaughlin, The Republican
on May 18, 2013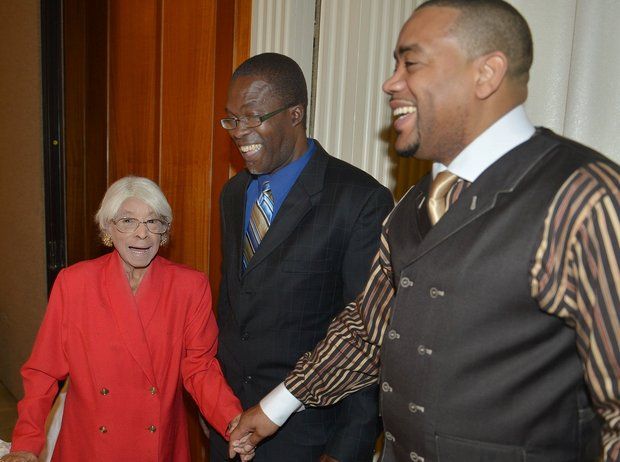 AGAWAM – About 400 people attended the annual membership banquet of the Greater Springfield chapter of the NAACP Thursday night at Chez Josef.
The Rev. Talbert W. Swan II said that since he was elected president of the NAACP in June, 2011, the membership has increased.
"We have revitalized the brand," he said. "We are alive and well."
Speakers at the annual dinner focused on threats to voter rights and the need to make the minimum wage "a living wage."
"Voters in Massachusetts are fortunate," Swan said. He said there are efforts in other parts of the country to require photo identification to vote.
Read the rest of this entry »
---
General Membership Meeting
Join members of the NAACP in our monthly membership meeting. The next meeting will take place Tuesday, May 27, 2013 at 6:30 p.m. at the Spring of Hope Church Of God In Christ, 35 Alden Street, Springfield, MA.
File a Complaint with the Springfield Branch NAACP
---
The Legacy of Dr. Martin Luther King, Jr.
---
---