President
Reverend Talbert W. Swan, II is the pastor of the Spring of Hope Church Of God In Christ, Assistant General Secretary for the National Church Of God In Christ, National Chaplain of Iota Phi Theta Fraternity, Inc., Executive Director of COGIC Family Services, an author, radio talk show host and long-time community activist. Pastor Swan has been at the forefront of civil rights issues throughout the region and the nation for over two decades. He holds a Bachelor of Science in Computer Science from Western New England College, an Associate of Science and Bachelor of Science in Religious Studies from Charter Oak State College, a Master of Arts in Theology from Hartford Seminary, a Master of Divinity from Gordon Conwell Theological Seminary and Graduate Certificates from Hartford Seminary and Harvard Divinity School.  Rev. Swan's life's work has been committed to the mission of ensuring the political, educational, social, and economic equality of rights of all persons and eliminating race-based discrimination.
1st Vice President
Candice E. Lopes is a graduate of the former Classical High School and the University of Massachusetts at Amherst. Candice's professional career includes working at Springfield College in the office of the Dean of Students and WGBY/Chanel 57 in the Public Information Department. Most recently, Candice served on the staff of former State Senator Stephen J. Buoniconti as the Director of Community Outreach. Candice is an active member of the Springfield community serving the Springfield Branch NAACP Board, and the Board of the Springfield Neighborhood Housing Services. She is former member of the Springfield School Committee and resides in Springfield with her husband, Manuel.
2nd Vice President
Ida R. Flynn
Ida Flynn became actively involved in the NAACP in 1976 when a friend asked her to help in his campaign for President.  She decided to run for the Executive Committee, and was elected.  In 1980, her friend decided not to run again.  Ida was urged to run and she was elected President.  She served in that role for ten years and has been active every since, currently serving as Co-Chair of the Membership Committee.
During her tenure as President, Ida and the Board instituted many initiatives. She was a fierce advocate for social justice and a strong voice for communities of color. Ida continues her work through her church and in the community.
3rd Vice President
Justine Williams
Secretary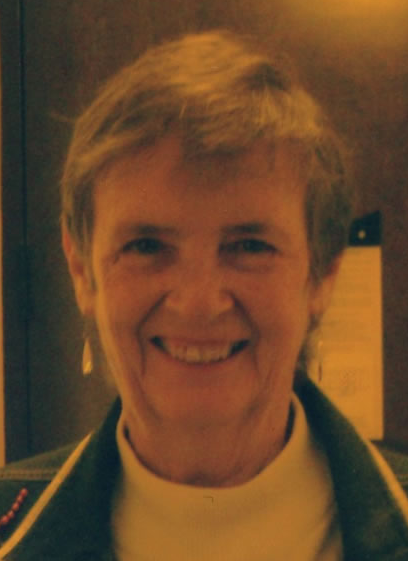 Ann Leavenworth is a mother of six and grandmother of nine. She is a graduate of Springfield Technical High School and holds a Bachelor's degree from the University of Massachusetts and a Master's degree from Springfield College. A Life Member of the NAACP, Ann is a member of the Access to Justice Commission and was reappointed to that post by Massachusetts Supreme Court Chief Justice Roderick Ireland. She is the Chair of the Client Group of AIC, a member of the Western Massachusetts Legal Services Board, Co Chair of Springfield's Day of Justice and a founder of the National Coalition of Title I Parents. She is also a Eucharistic Minister at Saint Michael's Cathedral in Springfield, MA.
Assistant Secretary
Leslie S. Smith
Treasurer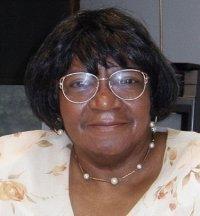 Sophia E. Jeffery is a resident of the Upper Hill Neighborhood of Mason Square in Springfield, MA.  She was a Corporator for Springfield Institution for Savings from 1987 – 1994; was a member of Board of Directors, Spanish American Union for many years;  is a member of the Springfield Branch of NAACP since 1979; from 1983 to 1993 served on the Governing Board of Springfield Redevelopment Authority and was Chairperson for six years.  Sophia was also on the Board of the Mason Square Development Corp.; and was a board member of the Preschool Enrichment Team.  She is currently the President of Springfield Neighborhood Housing Services, Inc.  and was on the Board of Directors, Neighborhood Housing Services of America (a national secondary market organization)
Sophia is a 20 year member of the Massachusetts Democratic State Committee; Springfield Democratic City Committee; and was Treasurer of Hampden County Democratic Committee from 1987 – 1993.  .
Sophia is the window of Will Jeffery and the proud mother of three children and seven grandchildren.  In January, 1990 Sophia was recognized by President Bush as one of his Thousand "Points of Light."  She was the 32nd person recognized.  After thirty plus years, Sophia retired from the Early Childhood Centers of Greater Springfield as Director of Social Services/Health where she was responsible for providing Social and Health Services to three hundred families of children enrolled in the day care center.
Elected Executive Committee
Neel Abdul Hameed
Frank Buntin
T'Tanya Pitt
Edit Ray
Patty Woods
Appointed Executive Committeee
| | |
| --- | --- |
| ACT-SO | Vacant |
| Armed Services & Veterans Affairs | Vacant |
| Communications, Press & Publicity | Vacant |
| Criminal Justice | Vacant |
| Economic Development | Vacant |
| Education | Vacant |
| Finance | Sophia Jeffery |
| Health | Malinda Davis |
| Housing | Vacant |
| Labor & Industry | Vacant |
| Legal Redress | Maurice Powe, Esq. |
| Membership | Ida Flynn/Leslie Smith |
| Political Action | Vacant |
| Prison Branch | Vacant |
| Religious Affairs | Rev. Mark Baymon/Rev. J.P. Morgan, Jr. |
| Scholarship | Vacant |
| Women in the NAACP | Vacant |
| Youth | Kara Swain |
Meetings
Each committee establishes its meeting schedule based on the availability of its members. If you are interested in joining a committee, please email the respective committee chair(s) above or call the Springfield Branch at 414.650.6154 for more information.